Local SEO: A specialized kind of online marketing that increases visibility for businesses interested in ranking for geographically-related searches. Example local SEO keyword phrase: "Toyota Edmonton."
Today, SEO is no longer just about putting keywords into your website. A few years ago, no one was implementing SEO on their websites. It was easy to rank at the top of the Search Engine Result Pages (SERPS) just by doing a bit of keyword research, adding the keywords to your title tags, meta descriptions and website content and building some links.
Things have changed. Google updates their algorithm constantly so that black hat and spammy SEO tactics won't get you to the coveted spots at the top of the SERPs.
Check out this video on how Google makes improvements to its search algorithm:
To give your website the best chance of ranking at the top of Google and other popular search engines in 2013, you must consider some important ranking factors:
On-Site Ranking Factors
Domain and page authority of a website
Domain Authority affected by how long the domain has been active on the internet and how much traffic it receives.

Individual Page Authority is how much traffic your individual landing pages receive.
Content on your website
Should be unique and informative (was keyword research performed to find what is unique and searched for?)

Should NOT be copied from other sources on the Internet

Should be updated regularly with information and tips (A blog can build authority here)

Should use relevant product or service keywords
Landing page meta titles and descriptions
Should mention city, province, products and services
Local phone number and address
Should appear in footer of the website. This assures Google that you are a real brick and mortar business.
Rich snippets
Rich snippets are a few lines of text you can mark up on your website that show up directly in the search engine result pages. They are designed to give users more information about what the page is about before they click on the link.
Some relevant rich snippets for car dealership websites can be: Auto dealer, Automotive repair, Local business and even vehicle reviews. Below is an example of a reviews rich snippet in action:
Website URLs
Using a product or service in your URL helps Google understand what the page is about, improving your ranking for that product or service. Example (for keyword "winter tires"): www.cardealer.com/winter-tires/ 
As does a geographic keyword or location in the URL: www.cardealer.com/edmonton-winter-tires/
Offsite Ranking Factors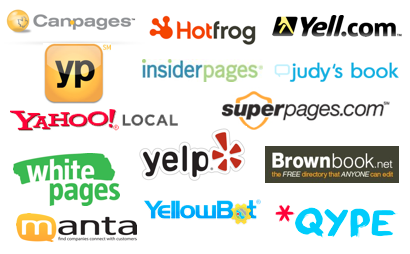 Citations
Citations are listings of your business contact information online (even if there isn't an accompanying link to your website) and always include your address, phone number and other information about your business.
You can add citations with your business information to a number of local and dealership directories. It's important for Local SEO, as Google Maps often uses citation information to verify the correctness of its business listings.
Google looks at the quantity and authority of citations for your business when determining your website's page rank.
NAP Consistency
The "NAP" in NAP Consistency stands for Name Address Phone Number. When your business is mentioned in citations, it is important that all of these elements are listed in a consistent manner.
For example, you don't want to call your business "Joe's Volkswagens" in one place, and  "Joe's VWs" somewhere else. Refer to your business in one way and stick to it. If you refer to your business in different ways Google can see you as two separate businesses and this will split your authority in two.
You want your business name to maintain as much authority on the internet as possible. Also be sure to display the same address and phone number in all places, as not doing this can split your authority up as well. For example, if in one-business listing your address is listed as 11420 First Street, and another lists it as 11420 1st Street, then Google could potentially see this as two separate addresses.
Google robots are not humans; they can get confused if a business is referenced in different ways. It's important to maintain your authority for one business and not spread authority across many different variations of your business name.
Mentions
Google considers mentions of your business on blogs and articles online
Links
Quality of  links pointing to your website from other websites

Authority of links pointing to your website from other websites

Quantity of links pointing to your website from other websites

Relevancy of links: is the link from a similar industry, or is it completely non-relevant?

Anchor text in links.
Presence on Google Maps, Apple Maps & others
Is the business listing owner-verified?

Updates, photos and completeness of map accounts

Click-through rate from map accounts to website
Social Ranking Factors
Google+
The number of +1's in Google SERPs from Google+ users

Velocity of +'s on company's Google+ page

If a business gets all of their +1's at once, Google may see this as suspicious

Authority of Social Media account user recommending your website or articles
Youtube
Subscriptions to company YouTube profile
Social media links
Shares with a link to your website on public profiles of Social Media sites such as Facebook, Twitter or Pinterest

Click-through rate from Social media posts to your website
Google+ Place Review Ranking Factors

Quantity
 How many reviews your car dealership receives — good and bad
Velocity
How often  reviews come in. Once again, if the reviews all come in at once Google and other review sites may flag them as suspicious
Rating
The overall rating score of your review — from 1 star to 5 stars
Product or service mentions
If a reviewer mentions a product in their review, you may start to rank for the mention. For example, if a number of reviews mention they bought a used Toyota at your Honda dealership, you may also start to rank for used Toyotas in smaller markets.
Location mentions in review
If a reviewer mentions that they drove from another geographic location to visit your dealership, you may start to rank for that geographic location. For example: "I drove all the way from Jasper to buy a new Honda at this Edson Honda dealership"
Authority
How authoritative the reviewer is
3rd party reviews
Yelp (Second-most important to Google+)

Citysearch

DealerRater

Etc.
As you can see, it's not just about keywords on a website anymore! There are many more ranking factors to consider in conjunction with the above. If you have any questions about ranking factors give us a call at 1.877.707.7379 or email us at contact@strathcom.com
~ Samantha Goettel